Solidarity Sister Challenge
Notice
: Undefined variable: custom_content in
/home/customer/www/mommygonetropical.com/public_html/wp-content/themes/mars-and-venus-theme/functions.php
on line
288
At the beginning of February, I had an amazing opportunity from Susannah Kellogg to be a part of a month long program to be matched up with another blogger to give each other tips, encourage each other, talk about ourselves and do a blog post about each other.
I was matched up with Jade Biesinger (http://henibean.blogspot.co.uk/) and I am so glad I got her!
Over time, we found out that we have a lot of things in common even though we live different lifestyles in different countries. She is an amazing woman with a beautiful soul living in a gorgeous place, England. She has a such positive outlook on life even though she was met with a big challenge when she was pregnant with one of her four children, Heni. She takes a lot of stunning photographs of her adventures either by herself or with her family. England is now on my list of places I would love to visit one day!
Can you tell us a little about yourself and what your blog is about?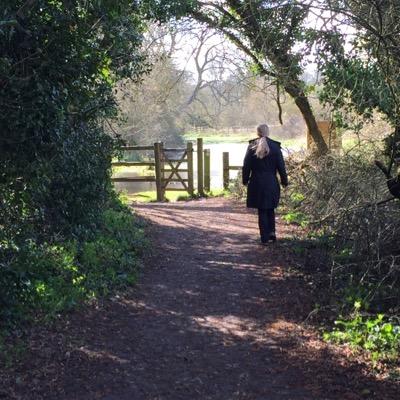 Hi everyone, my name is Jade and I live in England. I'm a wife, mother of four (Heni, The Hungry Boy, Daughter Number 2 and Big Bro T), Chartered Physiotherapist and Naturopathic Iridologist and

I enjoy learning about anything to do with health, fitness, nutrition, well-being and spirituality.
BUT, I am first and foremost a carer to

my daughter Heni (

who has a "

life limiting condition

called Edwards Syndrome/Trisomy 18). 

My blog

(Henibean.blogspot.co.uk.) is a format on which I can share some of the things I've learned and am still learning about "How to live amid challenges and maintain health, sanity, creativity and balance" and share some of the things I do to stay sane in this challenging stress filled world!


The blog

contain a variety of post ranging from stories about Heni, health and personal development book reviews, eating out with food intolerance restaurant reviews, respite ideas, making memories and traditions, equipment reviews, health topics and a recipe or two! There is even the occasional rant! In general it consist of ANYTHING  that I've done or learned to try create balance in my life. 

How and why did you get involved with blogging?
 I had read bits from other people's blog on my navigation around the web and over time had a gradual nudging of a thought that I should perhaps write one of my own. However, I wonder what I had to say that would be of interest to anyone else? After discussions with family, I made the decision to write the blog first for myself and then if anyone else read it… it would be a bonus!

I thought that it would be therapeutic to write (having written a journal in the past), but I had an inner desire to help others. I wanted to share some of my experience and knowledge gained from my background as a health professional

and the things I've leaned

over 20 plus years of caring

  and encountering my stress related health issues. A friend's daughter showed me the ropes of how initially to set up on blogger… and then I was off… I was hooked! 

I originally named the blog after Heni…Hence the blog's name… it is my second little Henibean!



What do you do when you aren't working on your blog to unwind and relax?
If you read some of the posts on the blog you will see that I just love escaping and getting out of the house! I enjoy running, walking with friends, swimming in outdoor pools…. and being in nature. I really believe that nature has an ability to heal and restore and rebalance and that everyone should take the time to escape into it and find things that they enjoy doing to help them de-stress. I also love exploring with the children and taking trips to different places and blogging about it!
I enjoy yoga, mindfulness and a good project too!

What is one thing your children have taught you?
I think that you would be here all day if I told you everything that my children have taught me! They have been my greatest teachers in life especially Heni. I think the one thing that she has radiated her whole life is LOVE…True unconditional love and she expresses it to everyone she meets. She has helped me realize that everyone is lovable and deserves love (even though I am still working on showing it!)
Another thing that I have learned is to trust my instincts and to listen to unsaid messages. Heni can't communicate by talking, so a lot of communication is non verbal. I feel like over the years I have learned to read people's emotions and unsaid body language better than I ever did before. I am still learning and get it wrong a lot of the time but Heni is so forgiving too. I would love to have her attitude of  "come what may and love it" and be happy no matter what circumstances may throw my way… Now that is a life long challenge!!

What challenges do you face as a mother of a child with Edwards Syndrome?
One of the hardest things has been the lack of freedom and having to rely on other people for help… especially with respite needs. We can't just up and go somewhere without lots of effort and planning. It has been (and still is an ongoing) hard challenge to deal with. We are an active outdoor loving family and we have felt like it has been difficult for our other children to experience the restrictions that life with a child with complex needs brings.
The hardest thing for me as a mother has been not knowing how long Heni would live. We were told before birth to expect her to be stillborn or to only live a few short hours… unfortunately that is the norm for a lot of Edwards syndrome babies. For some reason Heni is still here and we will hopefully be celebrating her 21st birthday in July!

How do you overcome those challenges?
Over the last few years I have learned that respite is important and that it doesn't happen unless you organize it! I have made a more concerted effort to do solo trips, one on one holidays with the children, time out with hubby, day trips, and taking time out by prioritizing runs, walks and me time, for my health and sanity on a daily basis. I  have also learned (and am learning) to have faith in God's timing. Heni will be here for as long as she is meant to be here and not a second longer.  
What things do you want people to be aware about Edwards Syndrome?
Most of the press about Edwards syndrome is really very negative. Doctors and the medical profession at large give little hope to parents with a new diagnosis and are reluctant to intervene or follow parents wishes for their children. I would like them to be aware that some of these children have and do live good and joyful lives and (given the right support and help to these babies and families) it would make a huge difference in the quality of the time spent with them… whether it be for a few short hours or many years.

Have there been any people in your life who you look up as an example of motherhood, dealing with special challenges and maintaining your health/sanity?
I have always admired my mother in law for the wonderful job that she did with her family (pretty much as a single parent because her husband died leaving her to raise some of their 9 children alone). She had an amazing ability to be there for all of her children and grandchildren and make the most of what she had and the circumstances she experienced.
I am also grateful to have been taught by a fantastic athletics coach many years ago who I feel helped me to have a love for health and instilled in me the ethic to work hard, put in continued effort and discipline and wait for the rewards that will eventually come.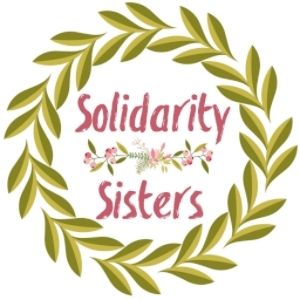 Click on the Solidarity Sisters image to sign up for two months of being a solidarity sister and get matched up with a blogging buddy!
Thank you so much, Jade for being my Solidarity Sister and for taking some time out of your busy life to do this interview for me. <3
---
Please do me a favor and check Jade's Henibean blog out.
Also follow her on social media:
Intagram // @Jadebie
Facebook // Henibean
Pinterest // Jadebie
Twitter // @Jade_biesinger